Your Amazing Brand Story
How to help more people and make more money
- Tim Wood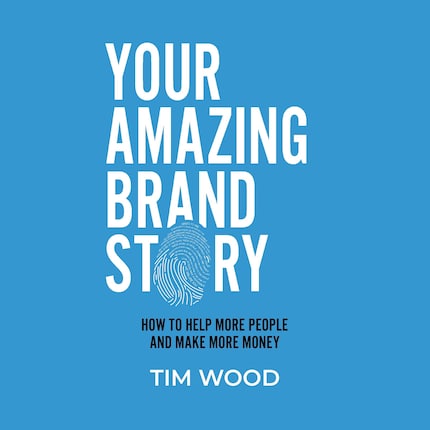 Zusammenfassung des Buches
IS THERE A SECRET TO BUSINESS GROWTH? Yes, there is. And it may not be what your think ...

Telling better stories in business is not about thinking up clever words, images or jingles that will make your products or services seem a little more schmick. That's called advertising.

Stories are about people. Stories embed emotion into a transaction. Great stories linger and make your brand distinctive, trusted and in time, loved.

For over three decades, former Nike marketing executive, Tim Wood has studied and worked as a storyteller. In Your Amazing Brand Story, Tim steps you through the formula used by the best brands in the world, big and small, as he takes you on a journey of how to discover and share your own brand story.

"To be a better storyteller you must first fully understand the hopes and dreams of those you seek to serve - not just what they say they want but uncover what motivates them deep inside. Only then can you take them on the journey."

In a world where people seek the truth, brands who are straight up, humble and human are being rewarded. That is the power of Your Amazing Brand Story - to give your brand the compass and voice to be your foundation for growth.

If telling stories in business fascinates, excites or even scares you, you've picked up the right book. It's time to stand out by telling Your Amazing Brand Story.