Winnie-The-Pooh
- A.A. Milne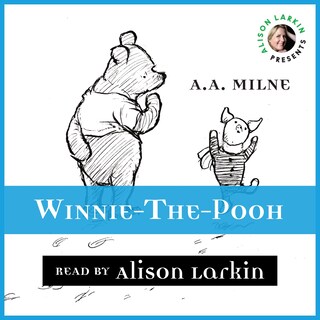 Zusammenfassung
Award-winning narrator and comedienne Alison Larkin brings A A Milne's Winnie-the-Pooh to a new American audience.

"As a child growing up in the part of England where A A Milne lived, I knew Winnie-the-Pooh, Christopher Robin, Eeyore, Rabbit, Piglet, Owl, Kanga and little Roo," says Alison Larkin. "They were friends of mine. Narrating this audiobook allowed me to return to the Hundred Acre Wood, re-live our childhood adventures and bring these wonderful stories back to America with me. What a magical journey this has been."

The beloved stories about a bear of very little brain and his friends are as enchanting today as when they were first written.


© Author's Republic (Hörbuch)