The Whisperer in Darkness (Howard Phillips Lovecraft)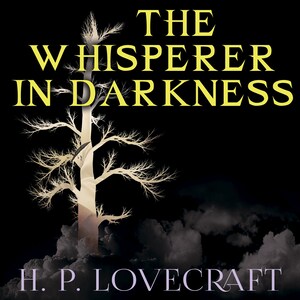 Zusammenfassung
The Whisperer in Darkness is a 26,000-word novella by American writer H. P. Lovecraft. Written February–September 1930, it was first published in Weird Tales, August 1931. Similar to The Colour Out of Space (1927), it is a blend of horror and science fiction. Although it makes numerous references to the Cthulhu Mythos, the story is not a central part of the mythos, but reflects a shift in Lovecraft's writing at this time towards science fiction. The story also introduces the Mi-go, an extraterrestrial race of fungoid creatures.
The story is told by Albert N. Wilmarth, an instructor of literature at Miskatonic University in Arkham, Massachusetts. When local newspapers report strange things seen floating in rivers during a historic Vermont flood, Wilmarth becomes embroiled in a controversy regarding the reality and significance of the sightings. He sides with the skeptics, blaming old legends about monsters living in uninhabited hills that abduct people venturing too close to their territory.
He receives a letter from Henry Wentworth Akeley, a man living in an isolated farmhouse near Townshend, Vermont, who claims to have proof that will convince Wilmarth he must stop questioning the creatures' existence. The two exchange letters that include an account of the extraterrestrial race chanting with human agents in worship of several beings, including Cthulhu and Nyarlathotep, the latter of whom "shall put on the semblance of men, the waxen mask and the robe that hides"...
Famous works of the author Howard Phillips Lovecraft: At the Mountains of Madness, The Dreams in the Witch House, The Horror at Red Hook, The Shadow Out of Time, The Shadows over Innsmouth, The Alchemist, Reanimator, Ex Oblivione, Azathoth, The Call of Cthulhu, The Cats of Ulthar, The Dunwich Horror, The Doom that Came to Sarnath, The Festival, The Silver Key, The Other Gods, The Outsider, The Temple, The Picture in the House, The Shunned House, The Terrible Old Man, The Tomb, Dagon, From Beyond, What the Moon Brings.
© 2020 Strelbytskyy Multimedia Publishing (Hörbuch)