When the Marquess Met His Match
An American Heiress in London
- Laura Lee Guhrke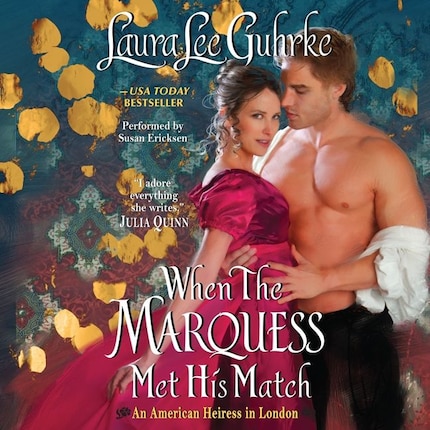 Zusammenfassung des Buches
In the first of a dazzling new series, USA Today bestselling author Laura Lee Guhrke introduces London's most renowned matchmaker—and a scoundrel intent on seducing his way to the altar.

She's the matchmaker . . .

Lady Belinda Featherstone's job is to guide American heiresses to matrimony, and away from men like Nicholas, Marquess of Trubridge. But the charming, disreputable marquess needs a wealthy bride, and he hires Belinda to help him find one. Her task seems easy: find that scoundrel the sort of wife he so richly deserves. But Nicholas's hot, searing kiss soon proves her task will be anything but easy.

He's the perfect match . . .

Nicholas plans to wed a rich, pretty young darling to restore his fortune, and he's happy to pay a marriage broker to help him. But one taste of Belinda's lips and Nicholas's sensible scheme to marry for money goes awry, and he yearns to show his beautiful matchmaker he's the perfect match . . . for her.