When All the Woods Are Green
- S. Weir Mitchell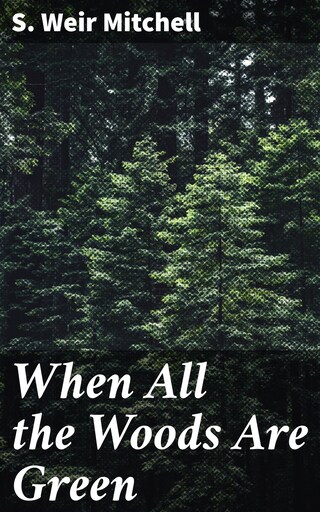 Zusammenfassung
When All the Woods Are Green is a beautiful work by S. Weir Mitchell, a physician and author who was a master of psychology and historical romance novels. This American fiction is full of incredible descriptions, intriguing characters, and a gripping storyline.

Excerpt from When All the Woods Are Green

"The night of summer comes late in this north land. Although it was nearly nine o'clock, the shadows, long gathering in the valleys and the woods, had but just now overflowed onto the broad levels of the river. Above was hurry of low-lying clouds, through which swift star-gleams seemed to flit, like the momentary beacons of the rare fireflies along the shore."