The Wolf Hunters
- James Oliver Curwood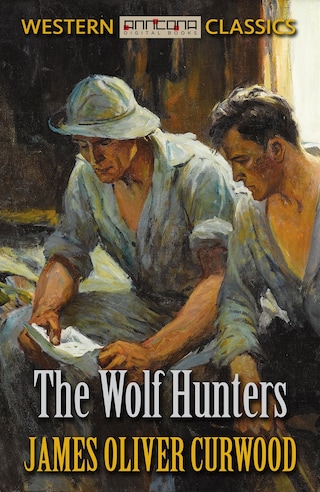 Zusammenfassung
The Wolf Hunters is an adventure novel by American writer James Oliver Curwood. Full of twists and turns, danger and suspense, we follow Roderick and his friends Wabi and Mukoki on their adventures in the pristine Canadian North.

They fight voracious wolves, hostile natives, and the vicious elements of nature, while on the hunt. Getting more than they bargained for, they discover a mysterious cabin, and stumble upon a secret that has been hidden for half a century.

Roderick travels to Canada to hunt and trap with his friend in hopes that he can earn money to help his mother. The boys and an Indian guide spend several months in a remote cabin during a harsh winter always on the lookout for an unfriendly, neighboring tribe.

The story, with its original charcters, deep blood-lust, revenge-driven hates, and close friendships between friends from different backgrounds, provides a glimpse of nature at its best and worst. The reader will feel the cold of the snow, the thrill of the hunt, the hunger of the trail and the love for life - in Curwood's second wonderful novel.

The Wolf Hunters was first published in 1908 and is the prequel to The Gold Hunters (1909). Length: 53 200 words, average reading time 4 hours, 25 min.

James Oliver Curwood (1878-1927) was an American action-adventure writer. His books ranked among Publishers Weekly top-ten best sellers in the United States in the early 1920s. At least eighteen motion pictures have been based on or directly inspired by his novels and short stories. At the time of his death, he was the highest paid (per word) author in the world.