The Story of a Stuffed Elephant (Feathers Classics)
- Laura Lee Hope, Feathers Classics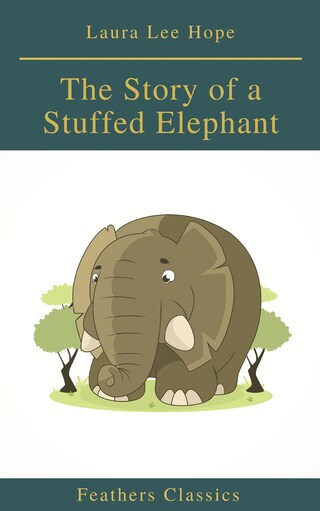 Zusammenfassung
This Work contains an active table of contents (HTML), which makes reading easier to make it more enjoyable.

From the "Make-Believe Stories":

"Oh, how large he is!"

"Isn't he? And such wonderfully strong legs!"

"See his trunk, too! Isn't it cute! And he is well stuffed! This is really one of the best toys that ever came into our shop, Geraldine; don't you think so?"

"Yes, Angelina. I must call father to come and look at him. He will make a lovely present for some boy or girl—I mean this Stuffed Elephant will make a lovely present, not our father!" and Miss Angelina Mugg smiled at her sister across the big packing box of Christmas toys they were opening in their father's store.
© Feathers Classics (E-Book)