The Sport of the Gods
- Paul Laurence Dunbar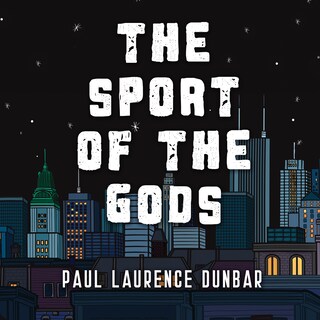 Zusammenfassung
Berry Hamilton was living a pretty good life—up until he was accused of stealing money from his employer. Despite having worked for the family for twenty years, Berry is found guilty of a crime he did not commit and sentenced to prison.

As his wife and children turn to the community, they find themselves shunned. Left with no other choice, Fannie Hamilton and her two children, Joe and Kitty, pick everything up and move to Harlem. As the city begins to take its toll on the Hamiltons, Berry's case begins to spark some attention back in their hometown in the South. Will he ever be able to return to his once treasured family? Or will the city turn them into something they never anticipated?

Written in 1902, The Sport of the Gods was one of the first novels to examine the harsh conditions that African Americans faced when they moved into New York City.
© Public Domain (Hörbuch)