The School Gate Survival Guide
- Kerry Fisher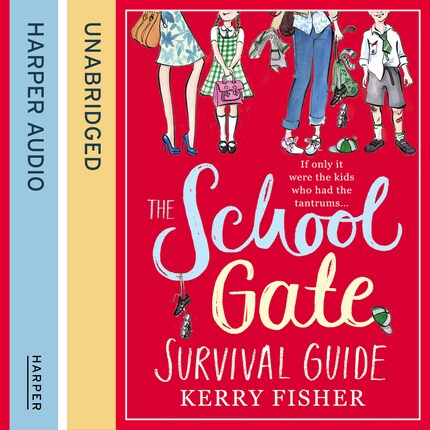 Zusammenfassung
A hilarious, straight-talking read for fans of Fiona Neill and Gill Hornby's 'The Hive'.

Maia is a cleaner for ladies who lunch. With mops and buckets in tow, she spends her days dashing from house to house cleaning up after them, as they rush from one exhausting Pilates class to the next.

But an unusual inheritance catapults her and her children into the very exclusive world of Stirling Hall School – a place where no child can survive without organic apricots and no woman goes a week without a manicure.

As Maia and her children, Bronte and Harley, try to settle into their new life, Maia is inadvertently drawn to the one man who can help her family fit in. But is his interest in her purely professional? And will it win her any favours at the school gate?

A hilarious, straight-talking read for anyone who's ever despaired at the politics of the school run.