The Real Thing
- Tom Stoppard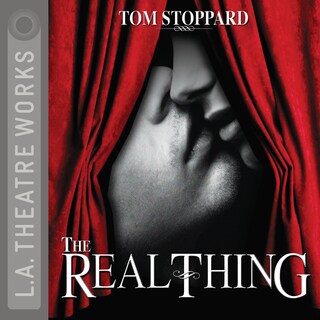 Zusammenfassung
Henry may be the wittiest playwright of his generation, but he's hopelessly naive when it comes to understanding love and infidelity. Writing about betrayal is one thing, living with it is another. After Henry leaves his wife for another woman, he's confronted with being the cuckold himself. Both dazzlingly clever and emotionally naked, Henry's search for the "the real thing" in art and love demonstrates beautifully why both are worth the effort in the end.
An L.A. Theatre Works full-cast performance featuring:
Andrea Bowen as Debbie
Matthew Gaydos as Brodie and TV Director
Carolyn Seymour as Charlotte
Simon Templeman as Henry
Douglas Weston as Max
Joanne Whalley as Annie
Matthew Wolf as Billy
Directed by Rosalind Ayres. Recorded before a live audience at the Skirball Cultural Center, Los Angeles.
© 2008 L.A. Theatre Works (Hörbuch)