The Metamorphosis
- Franz Kafka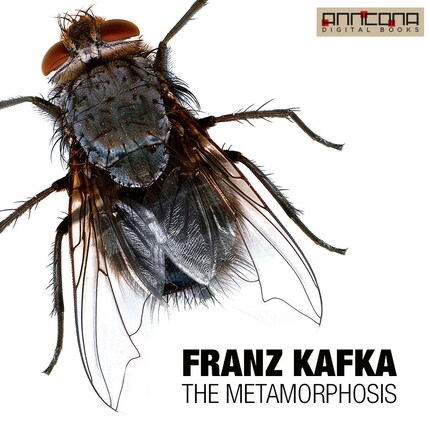 Zusammenfassung
The Metamorphosis (German: Die Verwandlung, also sometimes translated as The Transformation) is a novella by Franz Kafka, first published in 1915. It has been cited as one of the seminal works of fiction of the 20th century and is studied in colleges and universities across the Western world. The story begins with a traveling salesman, Gregor Samsa, waking to find himself transformed (metamorphosed) into a large, monstrous insect-like creature. The cause of Samsa's transformation is never revealed, and Kafka never did give an explanation. The rest of Kafka's novella deals with Gregor's attempts to adjust to his new condition as he deals with being burdensome to his parents and sister, who are repulsed by the horrible, verminous creature Gregor has become.

Franz Kafka (1883-1924) was a German-language writer of novels and short stories, regarded by critics as one of the most influential authors of the 20th century. Kafka strongly influenced genres such as existentialism. Most of his works, such as "Die Verwandlung" ("The Metamorphosis"), Der Prozess (The Trial), and Das Schloss (The Castle), are filled with the themes and archetypes of alienation, physical and psychological brutality, parent–child conflict, characters on a terrifying quest, labyrinths of bureaucracy, and mystical transformations.

Only a few of Kafka's works were published during his lifetime: the story collections Betrachtung (Contemplation) and Ein Landarzt (A Country Doctor), and individual stories (such as "Die Verwandlung") in literary magazines. He prepared the story collection Ein Hungerkünstler (A Hunger Artist) for print, but it was not published until after his death. Kafka's unfinished works, including his novels Der Prozess, Das Schloss and Amerika (also known as Der Verschollene, The Man Who Disappeared), were published posthumously, mostly by his friend Max Brod, who ignored Kafka's wish to have the manuscripts destroyed. Albert Camus and Jean-Paul Sartre are among the writers influenced by Kafka's work; the term Kafkaesque has entered the English language to describe surreal situations like those in his writing.