The Iron Heel
- Jack London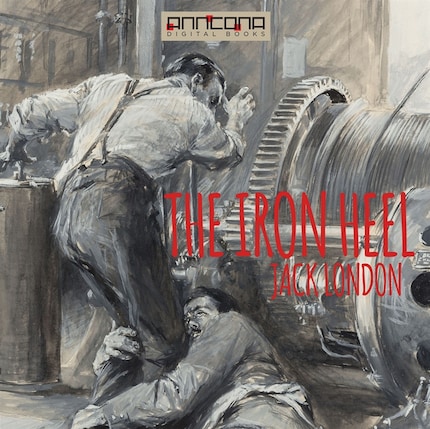 Zusammenfassung
The Iron Heel is a dystopian novel by American writer Jack London, first published in 1908.

Generally considered to be "the earliest of the modern Dystopian", it chronicles the rise of an oligarchic tyranny in the United States. It is arguably the novel in which Jack London's socialist views are most explicitly on display. A forerunner of soft science fiction novels and stories of the 1960s and '70s, the book stresses future changes in society and politics while paying much less attention to technological changes.

The book is unusual among London's writings (and in the literature of the time in general) in being a first-person narrative of a woman protagonist written by a man. Much of the narrative is set in the San Francisco Bay Area, including events in San Francisco and Sonoma County.

The novel is based on the (fictional) "Everhard Manuscript" written by Avis Everhard which she hid and which was subsequently found centuries later. In addition, this novel has an introduction and series of (often lengthy) footnotes written from the perspective of scholar Anthony Meredith. Meredith writes from around 2600 AD or 419 B.O.M. (the Brotherhood Of Man).

Jack London (1876-1916) was an American author, journalist, and social activist. He was a pioneer in the then-burgeoning world of commercial magazine fiction and was one of the first fiction writers to obtain worldwide celebrity and a large fortune from his fiction alone.

London's most famous novels are The Call of the Wild, White Fang, The Sea-Wolf, The Iron Heel, and Martin Eden.