The History of the Old American West – 4 Books in One Volume (Illustrated Edition)
- Emerson Hough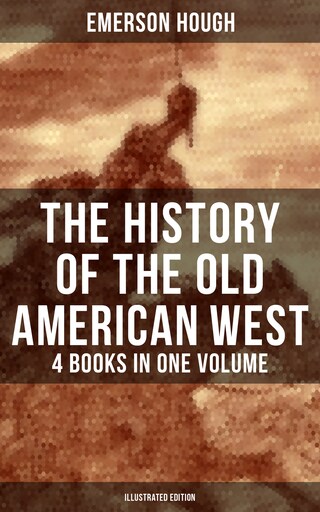 Zusammenfassung
"The Way to the West" tells the story of the opening of the west, including the accounts of three early Americans Daniel Boone, Davy Crockett and Kit Carson.
"The Story of the Cowboy" is a historical book about the cowboy in the American West close to the end of 19th century.
"The Story of the Outlaw" is a study of the western desperado, with historical narratives of famous outlaws, the stories of noted border wars, vigilante movements, and armed conflicts on the frontier, including the profiles of Billy the Kid and Pat Garrett.
"The Passing of the Frontier" explains the part of the frontier in history and what Lewis and Clark came up against when they passed it on their great expedition across the continent.
Emerson Hough (1857–1923) was an American author best known for writing western stories, adventure tales and historical novels. His best known works include western novels The Mississippi Bubble and The Covered Wagon, The Young Alaskans series of adventure novels, and historical works The Way to the West and The Story of the Cowboy.
© Musaicum Books (E-Book)