The Fire People
- Ray Cummings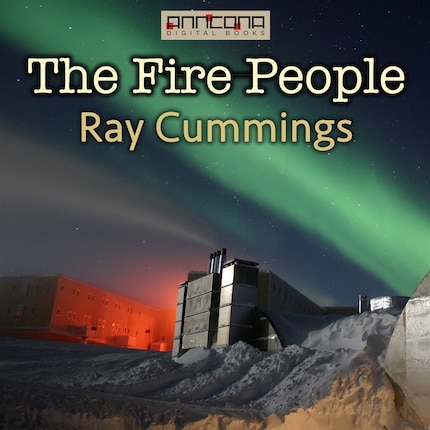 Zusammenfassung
The Fire People is a science fiction novel by American author Ray Cummings.

The first of the new meteors landed on the Earth in November 1940.

Then the first tragedy struck, a plane flying overhead entered the light from the meteor, then exploded.

Then came the publication of Professor Newland's theory of the Mercurian Light!

In effect Professor Newland declared that the curious astronomical phenomena of the previous November--the new "stars" observed, the two meteors that had fallen with their red and green light-fire--were all evidence of the existence of intelligent life on the planet Mercury.

The Fire People was first published in Argosy All-Story Weekly, October 21 and 28 and November, 4, 11, and 18, 1922.

Total Running Time (TRT): 8 hours, 5 min. Reading by Tomy Oliva.

Ray Cummings (1887-1957) was an American author of science fiction, rated one of the "founding fathers of the science fiction pulp genre".

Having worked for Thomas Alva Edison, Ray Cummings was inspired by science's possibilities and began to write science fiction.

His most highly regarded work was the novel The Girl in the Golden Atom published in 1922. His career resulted in some 750 novels and short stories, using also the pen names Ray King, Gabrielle Cummings, and Gabriel Wilson.