The Fairy Bell Sisters: Silver and the Fairy Ball
- Margaret McNamara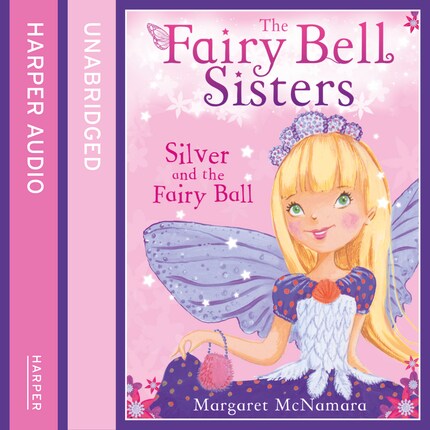 Zusammenfassung
Do you believe in fairies? Join Tinker Bell's sisters on a magical adventure, first in a brand-new series.

Inspired by Tinker Bell, from the book Peter Pan, by J. M. Barrie

Before Tinker Bell flew to Never Land and met Peter Pan she lived on Sheepskerry Island with her fairy sisters – Clara, Lily, Rosie, Silver and Squeak the baby. The young fairies go to fairy school and love tea parties, dressing up and exciting adventures.

Every fairy on Sheepskerry Island is excited about Queen Mab's fairy ball. Everyone, that is, except Silver. She's too young to go – it's so unfair!

Like any good fairy, Silver tries to look on the bright side. But her secret plans turn into an awful mess. Worst still, none of the fairies realise that Silver isn't the only uninvited guest…

Young readers will love the enchanting stories and beautiful illustrations in this charming new series.