The Country Beyond
- James Oliver Curwood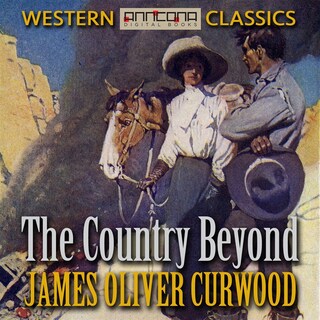 Zusammenfassung
The Country Beyond: A Romance In the Wilderness, is an adventure novel by American writer James Oliver Curwood.

The Country Beyond, is a story of "Jolly" Roger McKay, an outcast on the run from the law. We also get know Nada, the girl he falls in love with; and Peter, the devoted mixed-breed dog who links the two together as no human could.

Action, adventure, and romance take them through the Northwest Canadian wilderness in search of the Country Beyond.

The Country Beyond was first published in 1922. AUDIO: Reading by Roger Melin, running time: 9 hours, 37 min. Also available as E-Book: ePUB, Length: 85 700 words, average reading time 7 hours, 10 min.

James Oliver Curwood (1878-1927) was an American action-adventure writer. His books ranked among Publishers Weekly top-ten best sellers in the United States in the early 1920s. At least eighteen motion pictures have been based on or directly inspired by his novels and short stories. At the time of his death, he was the highest paid (per word) author in the world.


© Anncona Media (Hörbuch)
© Anncona Media (E-Book)