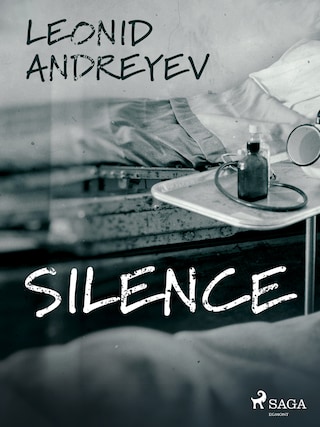 Zusammenfassung
'Silence' is a haunting short story from the 'Russian Edgar Allan Poe' that deals with profoundly emotional and sad themes in an unexpected and shocking way.

Vera, the daughter of Father Ignatius, lays languishing in her room, too weak to move, barely able to speak. The cause of her condition cannot be found and she suffers more and more with each passing day. This powerful short deals with the emotional impact of losing a family member and the crushing silence that can envelop one's life on those days.

It is a brilliant psychological study, as our characters ride the waves of regret, disbelief and blind hope.

If you love the work of Edgar Allan Poe, you will love this classic short.

Leonid Andreyev was a Russian novelist, playwright and short story writer who holds a special place in the canon of literature as the father of Russian Expressionism. He was known for his rich and diverse blend of Symbolism, Naturalism and Realism. Often referred to as the 'Russian Edgar Allan Poe' his haunting novels were eagerly devoured in the English speaking world.

His fantastic, dark and controversial novels have been adapted in to Broadway productions and films. His most well-known works include 'He Who Gets Slapped' , 'The Seven Who Were Hanged', the play 'Tsar Hunger', and his novel 'Sashka Zhegulev'.