Sex in Suburbia

- Maxine Hooper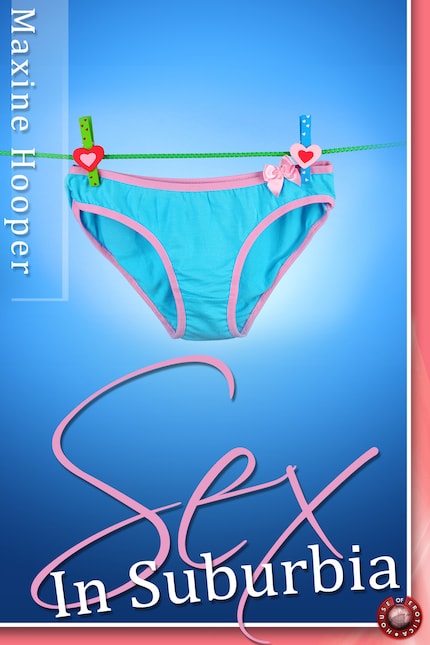 Zusammenfassung
Behind its unremarkable exterior, the Cedars, a suburban housing development, is a hotbed of sex as illustrated in this collection of nine short stories.

The Boy Next Door
Neil Saunders is sprung from his parents' puritanical prison by Rosalind Martin, whose huge appetite for sex is sated by her young conquest.

Secret Shopper
'Angel' Stewart's attempts to make a living running a sex shop seem doomed to failure until her fortunes and sex life are transformed by Sonia, a woman on a mysterious mission.

Personal Trainer
When plain, overweight Beryl Andrews joins a gym, she gets more than she bargained for from Harriet, her Personal Trainer, who falls for her and attends to her dormant sexual needs as well as her physical well-being.

Model Behaviour
George the gardener turns out to be the perfect sitter for artist Dawn and she soon lusts after him, only for Harriet, the personal trainer, to beat her to it following a chance meeting.

Neighbourly Love
Karen Merrick is concerned that her neighbour, Tessa, is being neglected by her husband and decides to take her under her wing. Before long, protection becomes seduction thanks to Karen's take on Neighbourly Love.

His Word is Her Bond
Budding author Steve Burgess loses a memory stick on which he has saved his attempt at writing erotica. When Deborah Curtis contacts him to say that she has found the missing device, Steve's relief turns first to embarrassment then to astonishment as the finder introduces him to the BDSM world that she and her husband inhabit.

Over for Dinner
Jerry Morris happily prepares a special dinner for one of Shirley's employees and his girlfriend. It transpires that Yannick and Laura aren't just Over for Dinner, as Jerry's mind games lead to an exchange of sexual partners.

The Philosopher's Bone
Mark Elkington, the title character in The Philosopher's Bone, has his self-imposed sexual abstinence challenged when a woman exposes her genitals to him on the Underground before leading him home and reminding him in no uncertain terms of what he's been missing.

Six of the Best
As far as Petra Wallace is concerned, Oliver is the best hairdresser in town, thanks in part to the 'special services' he offers. When he announces that he is leaving, Petra discovers that she is not the chosen one as he has been servicing five other clients. The indignation of these Six of the Best abates when Oliver introduces them to his replacements, James and Scot and ends his reign by initiating an orgy in the salon.
© House of Erotica (E-Book)