Poison Ivy - Bunburry - A Cosy Mystery Series, Episode 12 (Unabridged)
- Helena Marchmont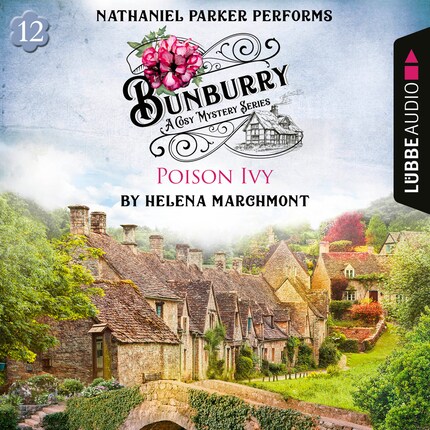 Zusammenfassung des Buches
Miss Marple meets Oscar Wilde in this new series of cosy mysteries set in the picturesque Cotswolds village of Bunburry.

It's party time in Bunburry! The deluxe Magnolia Inn is hosting surprise birthday celebrations for Bunburry's favourite senior citizens, Liz and Marge. But the party is not the only surprise. A glamorous widow, Francesca Fairfax Adams, is staying in the Magnolia Inn, and catches the eye of self-made man and amateur sleuth Alfie McAlister.

But Alfie's best friend, Oscar de Linnet, down from London for the party, knows Francesca of old, and has some shocking news about her. Alfie is reluctant to believe him and decides to discover the truth for himself ... Is this investigation putting himself and Oscar in terrible danger?

Nathaniel Parker, born in 1962, graduated from the London Academy of Music and Dramatic Art and went on to join the Royal Shakespeare Company. His television career began in 1988 when he played Flying Officer 'Flash' Gordon in the LWT mini-series "Piece of Cake". He is also the lead in the BBC series "The Inspector Lynley Mysteries", based on the novels by Elizabeth George. Nathaniel Parker has an extensive list of audio books to his credit, ranging from the classics of Charles Dickens and Thomas Hardy to more modern writings and children's books.
© 2022 Lübbe Audio (Hörbuch)
© 2022 Lübbe Audio (Hörbuch)