Peter Pan (Peter and Wendy) ( Active TOC, Free Audiobook) (A to Z Classics)
- J.M. Barrie, A to Z Classics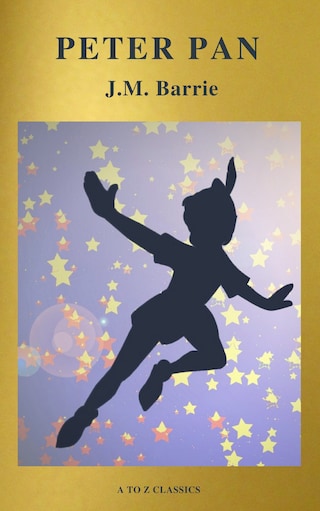 Zusammenfassung
With A to Z Classics, discover or rediscover all the classics of literature.

Contains Active Table of Contents (HTML) and ​in the end of book include a bonus link to the free audiobook.
Peter Pan, or The Boy Who Wouldn't Grow Up and Peter and Wendy are the stage play and novel (respectively) which tell the story of Peter Pan, a mischievous little boy who can fly, and his adventures on the island of Neverland with Wendy Darling and her brothers, the fairy Tinker Bell, the Lost Boys, the Indian princess Tiger Lily, and the pirate Captain Hook. The story was written by Scottish playwright and novelist J. M. Barrie, inspired by his friendship with the Llewelyn-Davies family.