Numerology Horoscope
The millennial tool that reveals your coming year
- Vitiana Paola Montana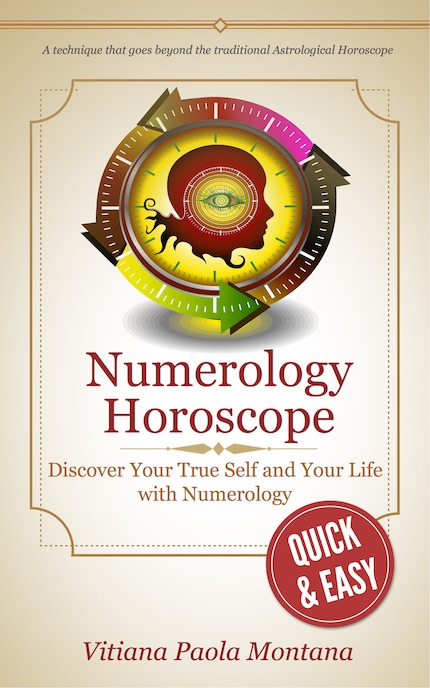 Zusammenfassung
Discover Your True Self and Your Life with Numerology
A technique that goes beyond the traditional astrological horoscope
Why settle for the usual astrological horoscope when the Secret Science of Numbers allows us to precisely map out the challenges that await you in the New Year?
With an easy understandable language, Kabbalah Numerology expert Vitiana Paola Montana leads you in discovering the secrets that reveal your immediate future and gives you the tools to trace New Year's path and face the challenges that destiny has in store for you.
After a short introduction to the ancient but "evergreen" numerological discipline, the manual explains how to process a true "numerological personal horoscope" and how to "read" numerological forecasts for the New Year.
Numerology Horoscope is a guide for deciphering the path of a whole personal year that can also be used for our loved ones, tracing their personal horoscope through Numerology.

About the Author
Vitiana Paola Montana, scholar and expert in symbols, numerology and Jewish Kabbalah since more than 30 years, has empowered her intuition and refined her knowledge of esoteric disciplines by thoroughly studying and applying these precious tools and techniques. Along with Numerology, she conducted a thorough study on the archetypes and the iconography of the Tarot's Major Arcana. Combining the aspects of these two disciplines, she has conducted seminars and taught courses about her method, which consists of an interpretative reading that allows the analysis of all aspects of the individual: physical, psychic, emotional, evolutionary and spiritual.
It is with through method that she develops her "Numerology Charts", requested by many people through her website numerologica.it and her personal blog vitianapaolamontana.it, where you can also find contact forms to send personal messages to her.