No Other Tiger
- A. E. W. Mason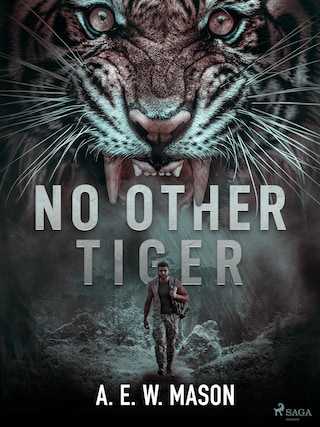 Kommendes Buch
E-Book: 1.1.2023
Zusammenfassung
'No Other Tiger' (1927) was written by British author A.E.W. Mason, famous for his best-selling novel 'The Four Feathers' (1902).
While in Burma, Colonel John Strickland encounters a mysterious man who brings shocking news of a woman in England. Setting out on an adventure that will take him to England and the South of France, Strickland must solve the mystery if he is to save the woman he loves.
A must for readers of Mason's Inspector Hanaud novels, this mystery thriller is perfect for fans of Sherlock Holmes and Agatha Christie's Hercule Poirot.

Alfred Edward Wooley Mason (1865-1948) was a British writer, actor and politician. He is best remembered for his 1902 novel 'The Four Feathers' which has been adapted for screen on multiple occasions, including the 2002 film starring Heath Ledger and Kate Hudson.
His first novel, 'A Romance of Wastdale', was published in 1895. Mason went on to write more than 20 books, including 'At The Villa Rose' (1910) which introduced his popular French detective, Inspector Hanaud, a Gallic counterpart to Sherlock Holmes. Other works include, 'The House of the Arrow' (1924), 'No Other Tiger' (1927), 'The Prisoner in the Opal' (1929) and 'Fire Over England' (1937).