Mr Atkinson's Rum Contract
- Richard Atkinson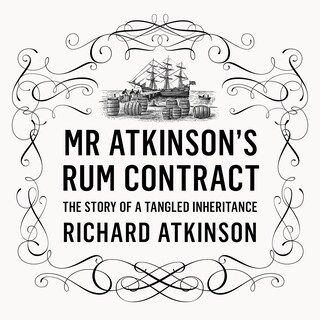 Zusammenfassung
Shortlisted for the RSL Christopher Bland Prize 2021

'Rarely has family history been so vivid' JENNY UGLOW

'An extraordinarily original work' AMANDA FOREMAN

Like many well-to-do Georgian families, the Atkinsons' wealth was acquired at a terrible cost, through the labour and lives of enslaved Africans. Drawing on his ancestors' private correspondence, Richard Atkinson pieces together their unsettling story, from the weather-beaten house in Cumbria where they once lived to the ruins of their sugar estates in Jamaica. This extraordinarily original work of detective biography is also a uniquely personal account of one of the most disturbing chapters in Britain's colonial past.


© HarperCollins UK (Hörbuch)