Monsters of Mars

- Edmond Hamilton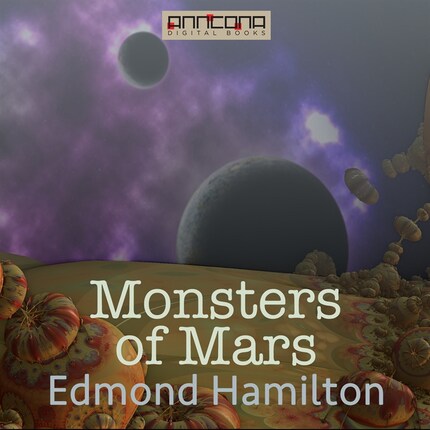 Zusammenfassung
Monsters of Mars is a science fiction novella by American author Edmond Hamilton first published in Astounding Stories 1931.

Three Martian-duped Earth-men swing open the gates of space that for so long had barred the greedy hordes of the Red Planet.

Total Running Time (TRT): 1 hour, 19 min.

Edmond Moore Hamilton (1904-1977) was a popular science-fiction author during the "Golden Age" of American science fiction.

Hamilton's career began as a regular and frequent contributor to Weird Tales magazine. The first hardcover publication of Science Fiction stories was a Hamilton compilation, and he and E.E. "Doc" Smith are credited with the creation of the Space Opera type of story.

Hamilton worked for DC Comics authoring many stories for their Superman and Batman characters. Hamilton was instrumental in the early growth of the Legion of Super-Heroes feature, as one of its first regular writers.


© Anncona Media (Hörbuch)