Melting the Snow on Hester Street
- Daisy Waugh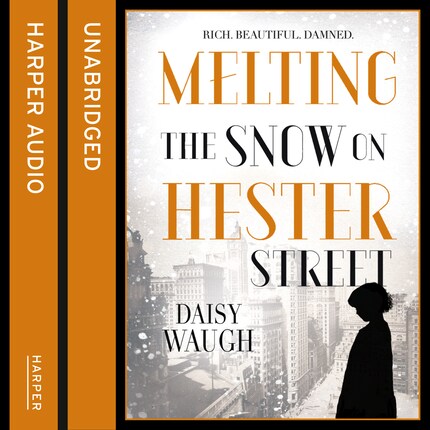 Zusammenfassung
Rich. Beautiful. Damned.

Sumptuously evoking the Golden Age of Hollywood, a time when money is built on greed and love can be a trick of the light, Daisy Waugh's stunning new novel is a compelling portrait of love, fame, and survival.

It is the blistering summer of 1929 and Hollywood's glamorous set appear to have it all. Everybody everywhere is living the Hollywood dream, including the elegant and charming, high-society couple, actor and actress Maximilian and Eleanor Beecham. But beneath the sophistication and glamour their insecure and unhappy marriage is on the brink of divorce and their finances are teetering on a knife's edge after a series of failed films.

When the creditors come in to take possession of the house, it seems all is lost and they have nowhere to turn but into the arms of their waiting lovers.

But when they receive an invitation to one of the legendary weekend house parties at Hearst Castle – which they know will be filled every Hollywood big-shot around – they cannot resist one last shot of making it in the film industry. With gossip, glamour, scandal and decadence the party is the epitome of the Golden Era, but for Maximilian and Eleanor the time has come to make a decision that will change their future.

Will they sacrifice everything for fame and fortune or can Eleanor and Maximilian learn to love each other again?