Lovely, Dark, Deep
Stories
- Joyce Carol Oates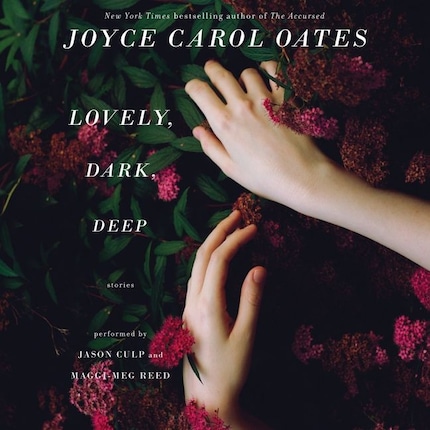 Zusammenfassung
Finalist for the Pulitzer Prize

From the legendary literary master, winner of the National Book Award and New York Times bestselling author Joyce Carol Oates, a collection of thirteen mesmerizing stories that maps the eerie darkness within us all.

Insightful, disturbing, imaginative, and breathtaking in their lyrical precision, the stories in Lovely, Dark, Deep display Joyce Carol Oates's magnificent ability to make visceral the terror, hurt, and uncertainty that lurks at the edges of ordinary lives.

In "Mastiff," a woman and a man are joined in an erotic bond forged out of terror and gratitude. "Sex with Camel" explores how a sixteen-year-old boy realizes the depth of his love for his grandmother—and how vulnerable those feelings make him. Fearful that that her husband is "disappearing" from their life, a woman becomes obsessed with keeping him in her sight in "The Disappearing." "A Book of Martyrs" reveals how the end of a pregnancy brings with it the end of a relationship. And in the title story, the elderly Robert Frost is visited by an interviewer, an unsettling young woman, who seems to know a good deal more about his life than she should.

A piercing and evocative collection, Lovely, Dark, Deep reveals an artist at the height of her creative power.