How to Lose a Duke in Ten Days
An American Heiress in London
- Laura Lee Guhrke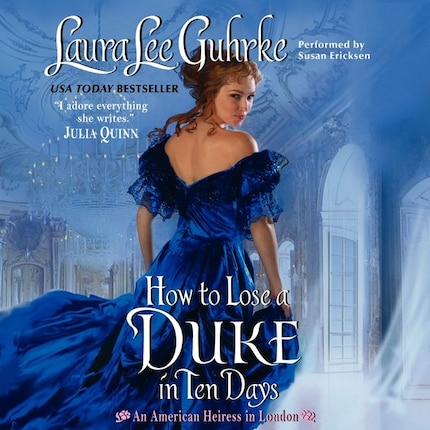 Zusammenfassung des Buches
From USA Today bestselling author Laura Lee Guhrke comes the story of a bargain, a marriage of convenience . . . and the chance for love to last a lifetime

They had a deal . . .

From the moment she met the devil-may-care Duke of Margrave, Edie knew he could change her life. And when he agreed to her outrageous proposal of a marriage of convenience, she was transformed from ruined American heiress to English duchess. Five years later, she's delighted with their arrangement, especially since her husband is living on another continent.

But deals are made to be broken . . .

By marrying an heiress, Stuart was able to pay his family's enormous debts, and Edie's terms that he leave England forever seemed a small price to pay. But when a brush with death impels him home, he decides it's time for a real marriage with his luscious American bride, and he proposes a bold new bargain: ten days to win her willing kiss. But is ten days enough to win her heart?