Gospel Coach

- Tom Wood, Scott Thomas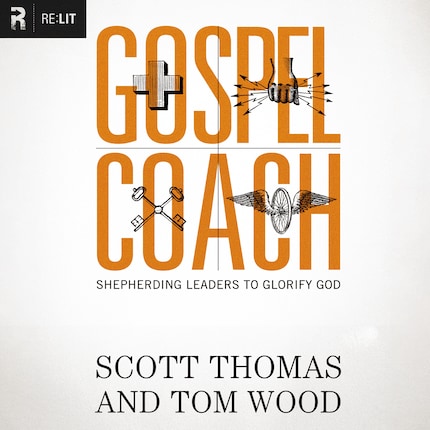 Zusammenfassung
Scott Thomas and Tom Wood help pastors and other Christian leaders to lovingly lead God's flock to Jesus Christ and into God's mission through a process of coaching and shepherding that is rooted in the patterns of the Good Shepherd himself.

Many ministry leaders serving in churches find themselves overwhelmed, disillusioned, and depressed by the enormous and challenging task of leading and ministering in a congregation. As a result, the ministry suffers, the leaders suffer, and the result is often an unhealthy church existent with little or no Gospel influence. These leaders need someone to shepherd their soul so that they can lead others to the Chief Shepherd, Jesus Christ.

Gospel Coaching is an intentional relationship to skillfully care for others with four ancient shepherding principles:

Know the sheep,Feed the sheep,Lead the sheep,and Protect the sheep.

A Gospel Coach inquires about the personal, spiritual, and missional aspects of a ministry leader's life in a loving yet focused manner, and also leads the ministry leader back to the Gospel, through belief, repentance and obedience.

Churches that desire to be rich in a Gospel application toward their city, their relationships with one another, their communication and worship, as well as their service, will benefit to a greater degree by having their leaders being coached by a Gospel-centered leader.

Figures, tables, resources, and appendixes are included in the audiobook companion PDF download.