Flight From Tomorrow
- H. Beam Piper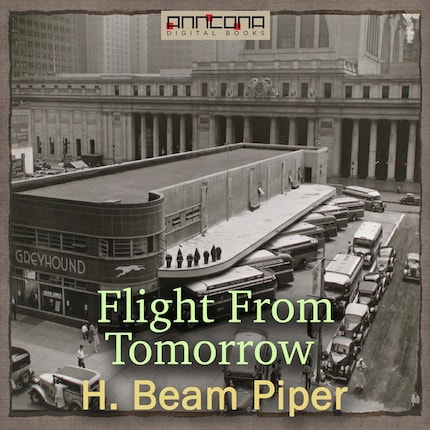 Zusammenfassung
Flight From Tomorrow is a science fiction short story by H. Beam Piper first published in 1950.

Hunted and hated in two worlds, Hradzka dreamed of a monomaniac's glory, stranded in the past with his knowledge of the future. But he didn't know the past quite well enough....

An authoritarian ruler of the Solar System escapes a revolution by travelling to the past. He falls in 1950's North America.

Flight from Tomorrow was published in the September 1950 issue of Science Fiction Stories.

Total Running Time (TRT): 56 min.

Henry Beam Piper (1904-1964) was an American science fiction author. He wrote many short stories and several novels. He is best known for his extensive Terro-Human Future History series of stories and a shorter series of "Paratime" alternate history tales. Piper's stories fall into two camps: stark space opera, such as Space Viking, or stories of cultural conflict or misunderstanding, such as Little Fuzzy or the Paratime stories.