Flashman
- George MacDonald Fraser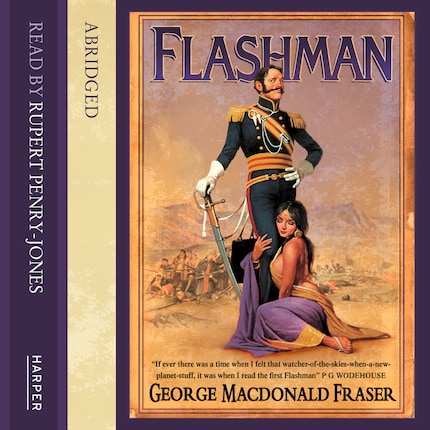 Zusammenfassung
Harry Flashman: the unrepentant bully of Tom Brown's schooldays, now with a Victoria Cross, has three main talents – horsemanship, facility with foreign languages and fornication. A reluctant military hero, Flashman plays a key part in most of the defining military campaigns of the 19th century, despite trying his utmost to escape them all.

Expelled from Rugby for drunkenness, and none too welcome at home after seducing his father's mistress, the young Flashman embarks on a military career with Lord Cardigan's Hussars.

En route to Afghanistan, our hero hones his skills as a soldier, duellist, imposter, coward and amorist (mastering all 97 ways of Hindu love-making during a brief sojourn in Calcutta), before being pressed into reluctant service as a secret agent. His Afghan adventures culminate in a starring role in that great historic disaster, the Retreat from Kabul.