Fallen Angels
- Noël Coward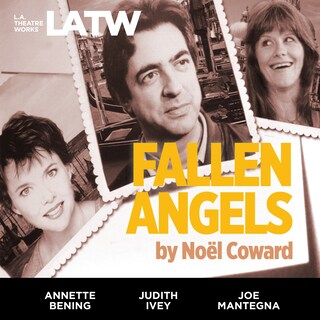 Zusammenfassung
Jane and Julia are two married women who feel their lives are passing them by. But when an old lover reappears from their carefree younger days, their bland domesticity is thrown into hilarious disarray. A Noël Coward classic.
An L.A. Theatre Works full cast performance featuring:
Annette Bening as Jane
Harriet Harris as Saunders
Judith Ivey as Julia
Joe Mantegna as Maurice
John Rubinstein as Fred
Kristoffer Tabori as Willy
"Meme les anges" was composed by Marnie Mosiman and arranged by Nathan Birnbaum.
Directed by John de Lancie. Recorded before a live audience at the Guest Quarters Suite Hotel, Santa Monica in February of 1994.
© 1996 L.A. Theatre Works (Hörbuch)