Duel on Syrtis

- Poul W. Anderson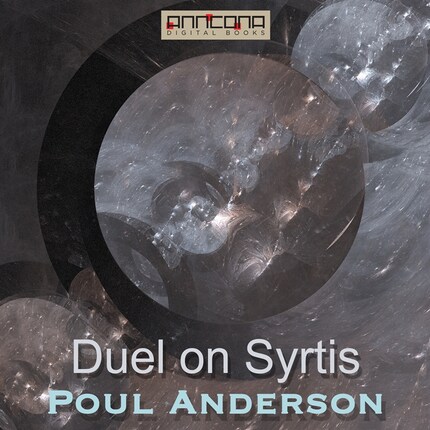 Zusammenfassung
Duel on Syrtis is a science fiction short story by Poul W. Anderson first published in 1951.

The Man Who Meant To Kill A Martian

Bold and ruthless, he was famed throughout the System as a big-game hunter. From the firedrakes of Mercury to the ice-crawlers of Pluto, he'd slain them all. But his trophy-room lacked one item; and now Riordan swore he'd bag the forbidden game that roamed the red deserts . . . a Martian!

The night whispered the message. Over the many miles of loneliness it was borne, carried on the wind, rustled by the half-sentient lichens and the dwarfed trees, murmured from one to another of the little creatures that huddled under crags, in caves, by shadowy dunes. In no words, but in a dim pulsing of dread which echoed through Kreega's brain, the warning ran…

"They are hunting again. They are hunting me."

Total Running Time (TRT): 44 minutes.

Duel on Syrtis was first published in Planet Stories in March 1951.

Poul William Anderson (1926-2001) was an American science fiction author who began his career during one of the Golden Ages of the genre and continued to write and remain popular into the 21st century.

Anderson also authored several works of fantasy, historical novels, and a prodigious number of short stories. He received numerous awards for his writing, including seven Hugo Awards and three Nebula Awards.


© Anncona Media (Hörbuch)