DON QUIXOTE (Illustrated & Annotated Edition)
The Classic Ormsby Translation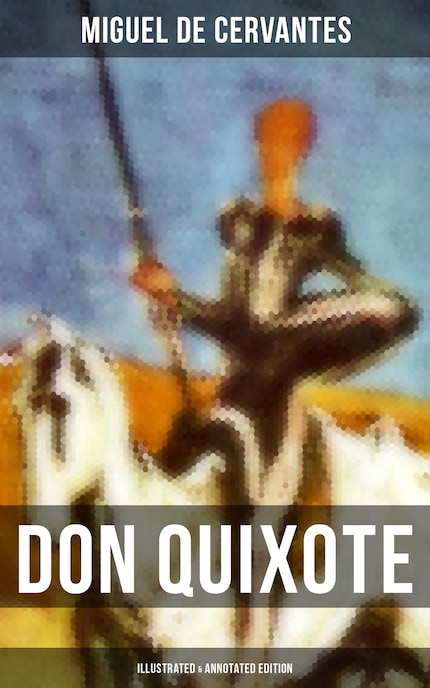 Buchbeschreibung
The Ingenious Gentleman Don Quixote of La Mancha, is a Spanish novel by Miguel de Cervantes, published in two volumes, in 1605 and 1615. It follows the adventures of Alonso Quijano, an hidalgo who reads so many chivalric novels that he decides to set out to revive chivalry, under the name Don Quixote. He recruits a simple farmer, Sancho Panza, as his squire, who often employs a unique, earthly wit in dealing with Don Quixote's rhetorical orations on antiquated knighthood. Don Quixote is considered the most influential work of literature from the Spanish Golden Age and the entire Spanish literary canon.
Miguel de Cervantes Saavedra ( 1547 (assumed) – 22 April 1616) was a Spanish novelist, poet, and playwright. His magnum opus, Don Quixote, considered to be the first modern European novel, is a classic of Western literature, and is regarded amongst the best works of fiction ever written.
John Ormsby (1829–1895) was a nineteenth-century British translator. Ormsby's translation has seen more editions than any other nineteenth-century English version of the novel, having been included in the Heritage Book Club series of great novels, and in the famous Great Books of the Western World set.