Cycle Rides Round London

- Charles G. Harper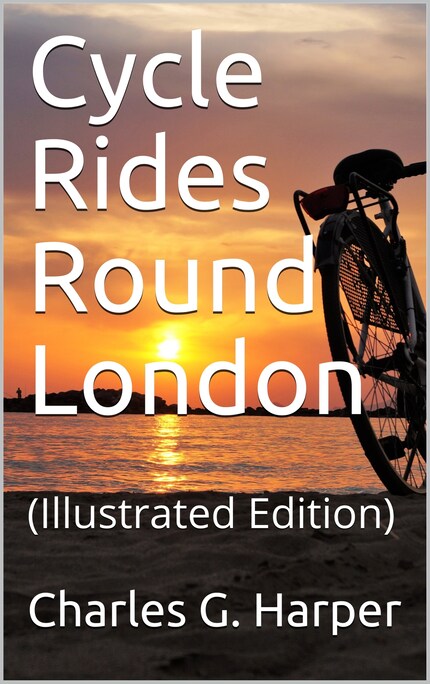 Zusammenfassung
Preface

When that sturdy pioneer, John Mayall junior, first rode his velocipede from London to Brighton in 1869, in much physical discomfort, and left his two would-be companions behind him in a crippled condition, no one could have foreseen the days when many thousands of Londoners would with little effort explore the Home Counties on Saturdays or week-ends, and ride sixty or seventy miles a day for the mere pleasure of seeking country lanes and historic spots.

There are, indeed, no more ardent lovers of the country, of scenery, of ancient halls and churches, of quiet hamlets and historic castles than London cyclists, who are often, in fact, recruited from the ranks of those pedestrians who, finding they could by means of the cycle extend their expeditions in search of the venerable and the beautiful, have cast away staff and stout walking-boots, and have learnt the nice art of balancing astride two wheels.

So much accomplished, the ex-pedestrian has at once widened his radius to at least thrice its former extent, and places that to him were little known, or merely unmeaning names, have become suddenly familiar. Even the sea—that far cry to the Londoner—is within reach of an easy summer day's ride.

Few have anything like an adequate idea of how rich in beauty and interest is the country comprised roughly in a radius of from twenty to thirty miles from London. To treat those many miles thoroughly would require long study and many volumes, and these pages pretend to do nothing more than dip here and there into the inexhaustible resources, pictorial and literary, of the hinterland that lies without the uttermost suburbs.

To have visited Jordans, where the early Quakers worshipped and are laid to rest; to have entered beneath the roof of the "pretty cot" at Chalfont St. Giles that sheltered Milton; to have seen with one's own eyes Penshurst, the home of the Sidneys, and Chenies, the resting-place of the Russells; to have meditated beneath the "yew tree's shade" at Stoke Poges; to have seen or done all these things is to have done much to educate one's self in the historic resources of the much-talked-of but little-known countryside. The King's Stone in Kingston market-place, Cæsar's Well on Keston Common, the "Town Hall" at Gatton, the Pilgrims Way under the lee of the North Downs, and the monumental brasses of the D'Abernons at Stoke D'Abernon have each and all their engrossing interest; or, if you think them to savour too greatly of the dry-as-dust studies of the antiquary, there remain for you the quaint old inns, the sleepy hamlets, and the tributary rivers of the Thames, all putting forth a never-failing charm when May has come, and with it the sunshine, the leaves and flowers, and the song of the birds.