Creep, Shadow!
- Abraham Merritt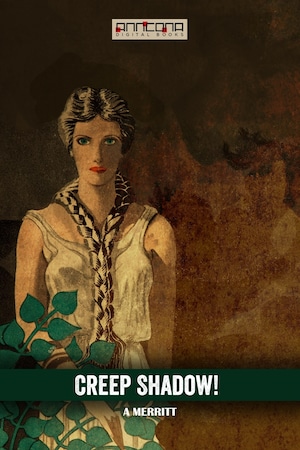 Zusammenfassung
Creep Shadow! is a fantasy, horror novel by A. Merritt. Originally published as a magazine serial in 1934 and as a novel in 1934.

Richard Ralston, friend of Dr. Alan Caranac and Bill Bennett, has recently committed suicide inexplicably. Ralston's death is the latest in a string of suicides of wealthy young men. At a dinner party for Dr. Rene De Feradel, a visiting French psychiatrist, and his alluring and mysterious daughter Dahut, Bennett promises Caranac that he will reveal a secret Ralston confided in him prior to his death. That secret is tied to Dahut who Bennett is convinced is responsible for Ralston's death.

In this sequel to his classics Burn, Witch, Burn! (1924), A. Merritt, an authority on ancient magic and civilizations, captured the feeling of sorcery and the supernatural as never before!

Abraham Merritt (1884-1943), is one of the forgotten masters of weird fiction. His work ranges from horror (Burn Witch Burn) to epic fantasy (The Ship of Ishtar). His writing could be described as a blend of dark fantasy and the 19th century tale of adventure in the style of H. Rider Haggard, with a dash of the Conan Doyle of the Professor Challenger stories. Merritt's stories typically revolve around conventional pulp magazine themes: lost civilizations, hideous monsters, etc. His heroes are gallant Irishmen or Scandinavians, his villains treacherous Germans or Russians and his heroines often virginal, mysterious and scantily clad. What sets Merritt apart from the typical pulp author, however, is his lush, florid prose style and his exhaustive, at times exhausting, penchant for adjective-laden detail. Abraham Grace Merritt was inducted in The Science Fiction and Fantasy Hall of Fame in 1999, its fourth class of two deceased and two living writers.