Catch a Falling Heiress
An American Heiress in London
- Laura Lee Guhrke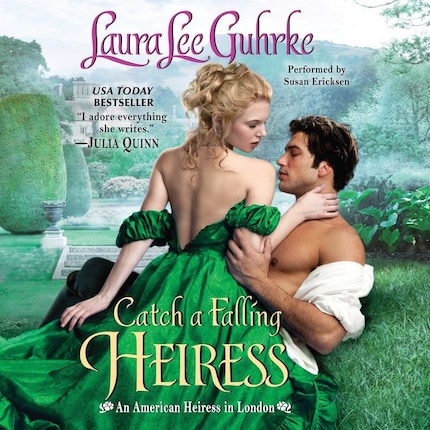 Zusammenfassung des Buches
She's an American heiress. He's a devilish earl. When these two collide, the sparks ignite a shocking scandal in USA Today bestselling author Laura Lee Guhrke's unforgettable Victorian-era romance.

Linnet Holland wants nothing to do with fortune hunters. No, she's determined to marry a man who loves her. But just as she's about to accept the perfect marriage proposal from the man she wants, the rakish Earl of Featherstone interrupts and ruins everything, including her reputation, with his smoldering kiss . . .

Jack Featherstone knows all about Linnet's "intended," and he's determined she won't fall prey to that villain as other women have in the past. But when his attempt to save Linnet ruins her instead, he knows he has to make things right. So he sets out to win this golden beauty . . . and prove to her that being ruined by him was the best thing that could have happened to her.