An Introduction to Yoga

- Annie Besant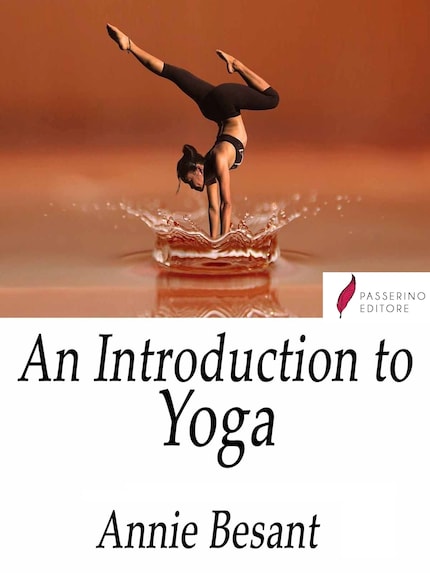 Zusammenfassung
Yoga is a group of physical, mental, and spiritual practices or disciplines which originated in ancient India. Yoga is one of the six orthodox schools of Hindu philosophical traditions. There is a broad variety of yoga schools, practices, and goals in Hinduism, Buddhism, and Jainism. The term "yoga" in the Western world often denotes a modern form of Hatha yoga, yoga as exercise, consisting largely of the postures called asanas. The origins of yoga have been speculated to date back to pre-Vedic Indian traditions

Annie Besant (née Wood; 1 October 1847 – 20 September 1933) was a British socialist, theosophist, women's rights activist, writer, orator, educationist, and philanthropist. Regarded as a champion of human freedom, she was an ardent supporter of both Irish and Indian self-rule. She was a prolific author with over three hundred books and pamphlets to her credit.
As an educationist, her contributions included the founding of the Banaras Hindu University.