All's Well That Ends Well
- William Shakespeare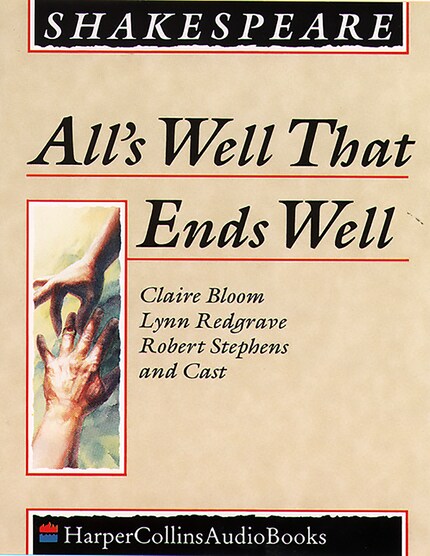 Zusammenfassung
All's Well That Ends Well is a play by William Shakespeare. It is believed to have been written between 1604 and 1605, and was originally published in the First Folio in 1623

Though originally the play was classified as a comedy, the play is now considered by some critics to be one of his problem plays, so named because they cannot be neatly classified as tragedy or comedy.
When the clever and appealing Helena cures the ailing king of France of an illness, she asks for the hand of Bertram (a proper young Englishman) in return. Her efforts to win Bertram's love are rendered with wit and verve by a distinguished cast including Claire Bloom, John Stride, Dame Flora Robson, Eric Portman and Jack MacGowan. This performance brings to life this surprisingly modern play.