A Dilemma
- Leonid Andreyev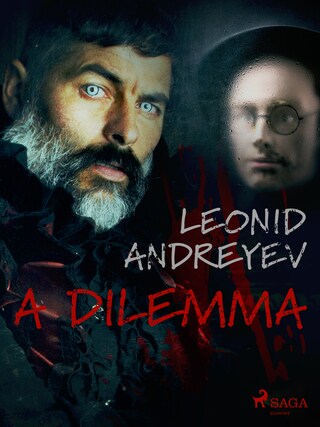 Zusammenfassung
'A Dilemma' is a psychological thriller from the "Russian Edgar Allan Poe" following the mentally perplexed Anton. He does not love Tatiana, but the fact that she loves the lame Alexis simply enrages him. So yes, he will kill Alexis and free himself of this mental burden.

As part of his plan Anton begins to feign insanity, lashing out in public, reverting to a childlike state, all is going to plan...As we are dragged along for this horrific ride, we are forced to wonder, was this man ever sane to begin with?

It is a brilliant novel, that will leave the reader questioning everything on the page before them till the last horrific end.

If you loved Leonardo DiCaprio in 'Shutter Island' you will love this intriguing short.

Leonid Andreyev was a Russian novelist, playwright and short story writer who holds a special place in the canon of literature as the father of Russian Expressionism. He was known for his rich and diverse blend of Symbolism, Naturalism and Realism. Often referred to as the 'Russian Edgar Allan Poe' his haunting novels were eagerly devoured in the English speaking world.

His fantastic, dark and controversial novels have been adapted in to Broadway productions and films. His most well-known works include 'He Who Gets Slapped' , 'The Seven Who Were Hanged', the play 'Tsar Hunger', and his novel 'Sashka Zhegulev'.