7 short stories that Sagittarius will love
- Oscar Wilde, Edgar Allan Poe, Jack London und weitere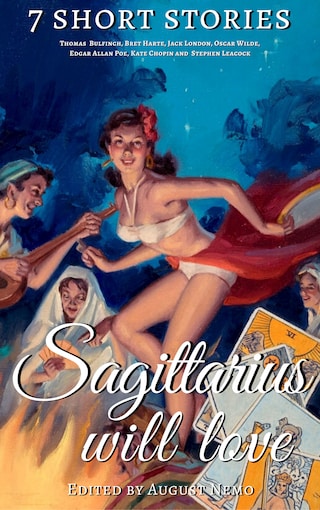 Zusammenfassung
Curious and energetic, the optimistic Sagittarius is open-minded and philosophical by nature. On the negative side, they may be crude and unrealistic in their projections.
In this book you will find seven short stories specially selected to illustrate the different aspects of the Sagittarius personality. For a more complete experience, be sure to also read the anthologies of your rising sign and moon!
This book contains:

- The Centaurs.
- Soaked in Seaweed: or, Upset in the Ocean (An Old-fashioned Sea Story) by Stephen Leacock.
- The Story of An Hour by Kate Chopin.
- The Canterville Ghost by Oscar Wilde.
- The Murders in the Rue Morgue by Edgar Allan Poe.
- The Luck of Roaring Camp by Bret Harte.
- An Adventure in the Upper Sea by Jack London.