101 Amazing Facts about Billie Eilish
- Holger Weßling, Jack, Jack Goldstein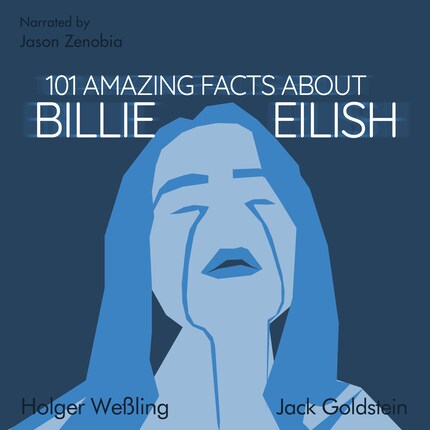 Zusammenfassung
Billie Eilish is one of the music industry's hottest properties right now. Today some people see her as a mainstream act and many well-known celebrities are talking of how much they like her work. Yet her biggest fans have been there from the start, following her career long before she was the 'next big thing'.
But how much do you really know about Billie? How did she start off in the musical world? Who does she consider to be influential on her unique style? And how did she transition from well-kept-secret to major stardom?
This quick-listen audiobook features over one hundred facts about Billie, her music, her style and much more. So whether you were an avocado who was there from the beginning or are a newly-converted member of the eyelashes or pirates, this is the perfect book for you!
© Jack Goldstein Books (Hörbuch)